Tesla announced large price cuts for its U.S. vehicles today, with the biggest drop affecting the base Model Y. The entry-level EV costs $13,000 less today than it was yesterday (a 20 percent drop), and it should also now qualify for a $7500 federal tax credit.
Tesla also reduced the prices of its vehicles in Europe, where its lowest-cost Model 3 is now about the same price as the VW ID.3.
China-market prices were cut as well earlier this month, and people there have been protesting the cuts, even staging protests over the weekend demanding some money back. The company did not respond to that request.
First, some tidbits to set the stage. At the end of 2022, the price of new cars in the U.S. finally started moving downward. Only a little, but it was the reversal of a trend. Also, last year, electric vehicle sales made up 5.8 percent of all vehicles sold, up from 3.2 percent in 2021. Finally, Tesla's share of those EV sales dropped from 72 percent in 2021 to 65 in 2022, and the automaker did not hit Wall Street's delivery estimates for last year. There's also the matter of Tesla's recent falling stock price.
Just how all those facts impacted Tesla's decision this week to take a big red marker to some price tags isn't something we want to speculate about, but it's worth having context when learning that Tesla made dramatic cuts to the MSRP of its vehicles this week. The automaker cut between 6 and 20 percent off its prices, with the biggest discount going to the Model Y. The entry-level Model Y got a $13,000 (20 percent) price cut and now starts at $54,630. This brings us to another related tidbit: the Inflation Reduction Act (IRA) that changed the federal tax incentive structure for EVs has a new maximum price limit for passenger cars in order for them to qualify. That limit? $55,000. The IRA made other changes to the rules, which means that Tesla EVs can qualify again, at least until March.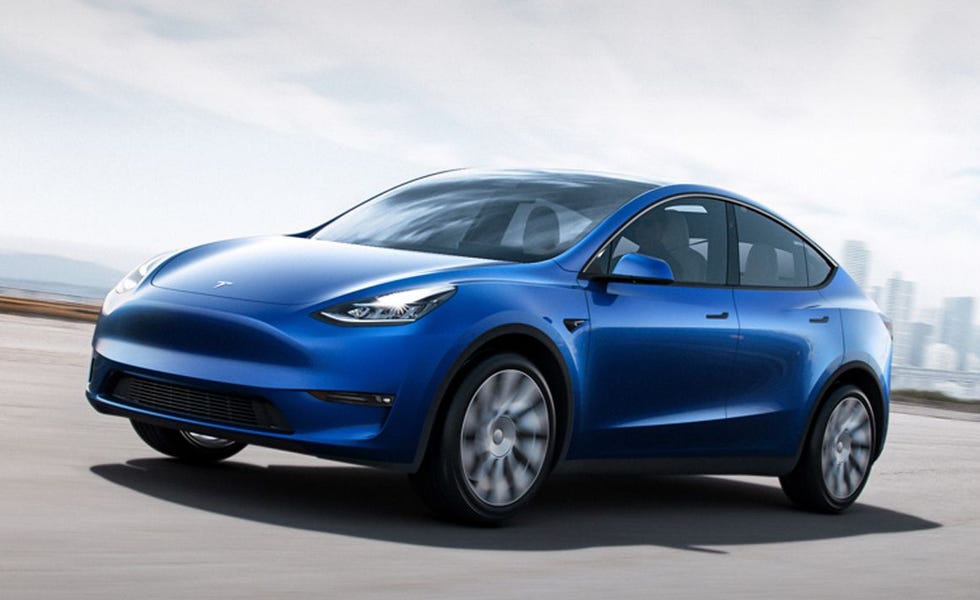 U.S. Prices Return to Pre-2022 Levels
In the U.S., all Tesla models cost less today than they did earlier this week, and the discounts mean the price for a new, 2023 Tesla has returned to about where it was before the company made two notable price increases in 2022. Tesla also cut prices of the Model 3 and Model Y in some European countries (Austria, France, Germany, the Netherlands, Norway, Switzerland and the UK, according to CNBC. The price cuts bring the Model 3 to roughly the same price as the ID.3, Volkswagen's entry-level EV, in those markets.
Customers Mad about Sudden Price Cuts in China
Earlier this month, Tesla cut prices in China. As you might suspect, people who recently purchased a new EV from the company are not happy. Last weekend, hundreds of Tesla owners protested at Tesla showrooms across the country, Reuters reported. Tesla EV prices there are between 13 and 24 percent lower than they were in September. Protestors chanted, "Return the money, refund our cars," in one protest captured on video. Police were involved in monitoring the protests in some cities, even facilitating a meeting between protestors and Tesla staff, Reuters said, but there was no public announcement about offering refunds or any other benefit to people who recently paid for something that costs a lot less today.
Since it doesn't have a dealer network, Tesla can't hide behind any dealer markups when it comes to price changes. Given the global nature of the cuts, there should be plenty of interest in the EV automaker's delivery numbers when Tesla is scheduled to report its fourth-quarter 2022 results later this month.